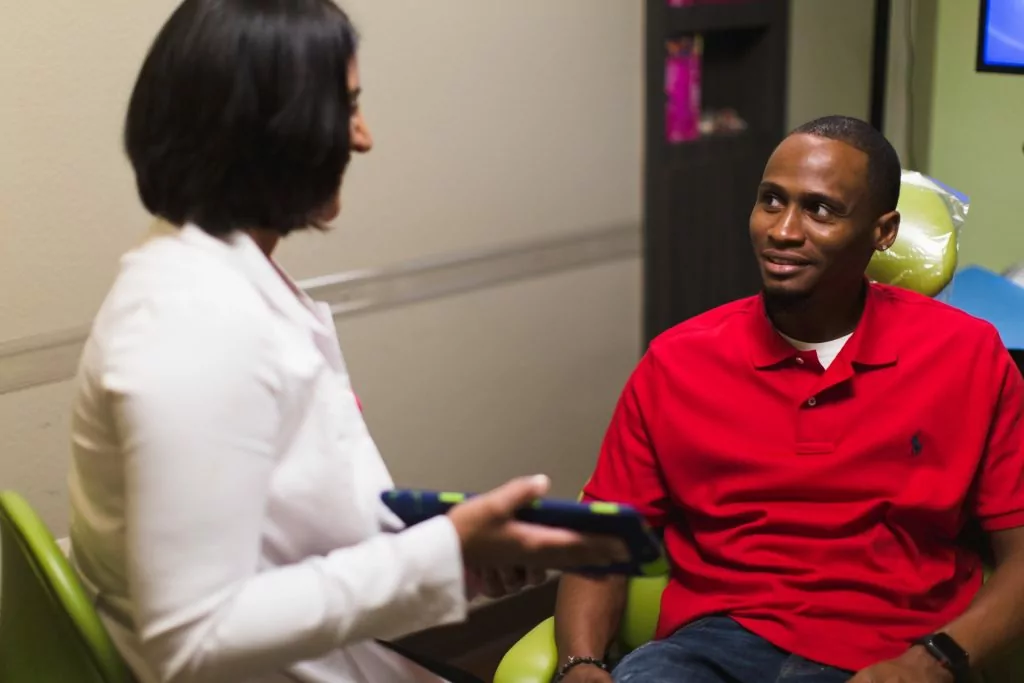 Weak and damaged teeth can cause daily problems. You may notice that chewing becomes more difficult. Your speaking patterns could change. Most notably, you may be hiding your smile.
Patients with broken down teeth may benefit from dental crowns. At Mint Leaf Dental, we use high-quality materials to deliver natural-looking dental crowns that will enhance your smile's function and aesthetic.
A dental crown is a uniquely fitted tooth cap that is placed over the damaged tooth. We work hard to make your dental crown look and feel just like a natural tooth.
Do I Need a Dental Crown?
The benefits of dental crowns are endless! Without losing your natural tooth, you get to regain a strong and reliable smile. Not only will your tooth serve its purpose better by chewing and speaking, but it will also give you the confidence to smile again.
Dental crowns can treat:
Broken or worn down teeth
Teeth with advanced decay
Slight crookedness in the smile
Undesired gaps between teeth
Discolored or dull teeth
Teeth with imperfect shape or size
What to Expect When You Want Dental Crowns
Come see our compassionate dentists and discuss your concerns regarding your smile. We will help you decide which dental restoration will best serve you throughout your life. Then:
We will prepare the tooth for your dental crown and take impressions of the tooth.
We will record your exact specifications and send them to our lab.
While our lab designs your permanent dental crown, we can provide a temporary crown to wear over the damaged tooth.
You will receive a permanent dental crown made of the finest and strongest materials. If you are satisfied with your new crown, we will file, polish, and place it immediately.
Do Crowns Need Special Care?
We build our dental crowns to be highly durable! They are resistant to staining and decay. All you have to do to protect your dental crown is maintain basic oral hygiene practices.
Brush at least twice daily with a soft-bristled toothbrush.
Floss daily.
Visit your general dentist twice yearly for a cleaning and exam.
Our dental crowns can support your overall dental wellness and your self-esteem. To find out if a crown could solve your smile problems, contact Mint Leaf Dental today!