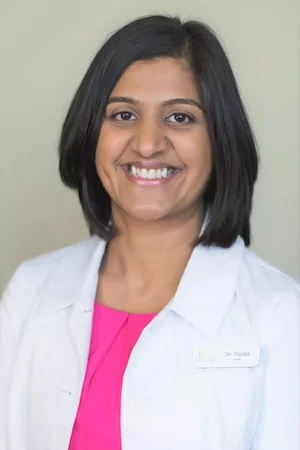 Dr. Parikh was born and raised in London, England. She graduated from dental school from the prestigious Kings College in London with honors. After moving to the U.S., in 2005, she furthered her education and obtained her second dental degree from one of the countries' top dental schools, The University of Texas Health Science Center at San Antonio, from where she also graduated with honors.
In 2011, Dr. Parikh decided to pursue her dream of starting her own dental practice. She wanted to create a unique experience that would exceed her patients' expectations. To fit her personality, she wanted the experience to be laid back and friendly, whilst providing the highest quality dental care. Experience her unique philosophy first-hand, and you will leave her practice confident that you have chosen the right dentist to take care of your smile.
Dr. Parikh is committed to continuing education and maintains memberships with a number of organizations that help her keep up to date with the latest trends and techniques in dentistry. Her professional memberships have included the American Academy of Dentistry, the Academy of General Dentistry, the Spear Study Club, the American Academy of Sleep Dentistry and the American Academy of Physiological Medicine and Dentistry . She is a compassionate dentist that focuses on building relationships and creating unique treatment plans to fit the needs and desires of each of her patients. Dr. Parikh has been named a Top Dentist by Fort Worth Magazine every year from 2015-2022.
When she's not taking great care of her patients, she loves spending time with her family and friends. Dr. Parikh loves to travel and is an avid photographer and artist. You will even find examples of Dr. Parikh's photography and art adorning the walls of her practice. She and her husband, Keith are parents to two beautiful daughters, Aanya and Iyla, as a family they enjoy exploring the world, hiking and experiencing different cultures and cuisines.
Dr. Parikh is excited to welcome you to her practice family and looks forward to getting to know you and your family too!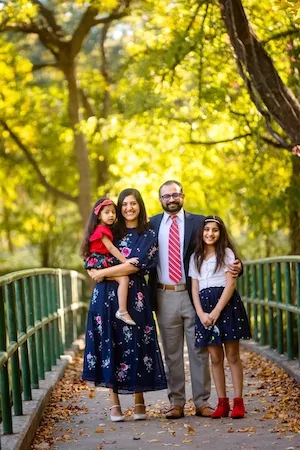 Voted Top Dentist by Fort Worth Magazine 2015 – 2018