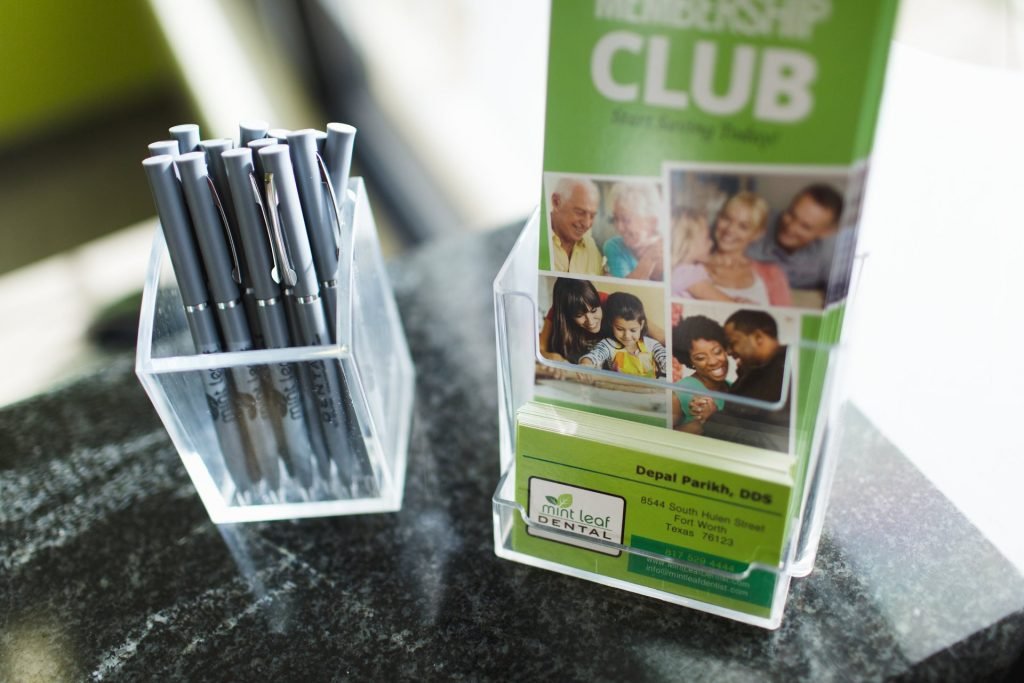 Have you lost a tooth due to decay, disease, or physical trauma? You're not the only one! Many adults suffer from undesired tooth loss, but they regain their brilliant smiles with dental implants.
If you are curious about dental implants, schedule a no-commitment consult at Mint Leaf Dental. With dental implants, you replace not only your tooth crown but also the roots. This root-tooth combination maximizes your oral health and function. It also gives you greater security in your new smile.
What makes dental implants the premier tooth replacement treatment?
The titanium tooth root replacements are actually accepted by your natural jawbone. The jawbone fuses with the dental implants in a process called osseointegration, so the implants can function like real tooth roots. The dental implants stimulate the jaw and prevent jawbone deterioration, which is otherwise always an unfortunate side effect of tooth loss.
The visible portion of the implant is customized to your needs. We can use dentures, bridges, or crowns to restore your smile.
Dental implants:
Function and feel like natural teeth
Never slip or slide while you are trying to eat and speak
Are easy to clean
Restore your bite force and allow you to resume a normal diet
Are indistinguishable from natural teeth so you can smile and laugh without hesitation
Last longer than any other dental restoration, for up to a lifetime
What are the steps involved in dental implants placement?
An expert will prepare the site, ensure your comfort, and install the dental implants into the jawbone.
You will take time for the site to heal and the jawbone to integrate with the implants.
We will place your abutments and beautiful restorations at Mint Leaf Dental, and you can begin enjoying your brand new smile!
Your comfort comes first in any procedure. To learn more about dental implants, call our office or schedule a consultation. We would be happy to answer all of your questions.
Are dental implants the best solution for me?
Not all patients qualify for dental implants due to insufficient jawbone volume. However, with modern technology and procedures, most patients are viable candidates for dental implants! If you would like to learn more about the next-best-thing to real teeth, contact Mint Leaf Dental today! We serve Fort Worth, Crowley, Benbrook, Aledo, White Settlement, and the surrounding areas.